Maintaining a presence online is far from a "set-it-and-forget-it" choice; perhaps your website was cutting-edge five or more years ago. As the web becomes more and more advanced, customers start to recognize dated web design when they see it—and it's not pretty.
When you choose to undertake the project of revamping your website, however, you are doing more than merely adding a new look to the home page. Instead, your choice to redesign your website is more than likely the first step toward a new era of growth for your property management company! Here are some points to consider during your transition to a "modernized" website.
1. Form Supports Function
While most people couldn't claim that they consciously make this decision, the truth is that we give much credit to a slick, beautiful website. However, a significant website redesign is going to not only improve your website's look! Ultimately, it will also become increasingly functional, doing more for you—and your clients—as you move forward. If you had a clunky contact form and no potential content offers before, a website redesign can give you more sophisticated tools for gathering potential leads.
One way to evaluate how functional your new website involves an outside perspective; ask those who haven't viewed your site before to take a look at it.
Have them imagine themselves as landlords who are considering whether or not to work with a property management company.
Get their detailed feedback on what buttons did, whether they were directed quickly to the information they sought, and what surprising broken links or misrouted pages might exist.
Combine this information with the goals you already have for a website redesign.
With extra input, you get all the positive benefits of a new website as well as practical troubleshooting tips. These will help you focus your efforts on where to help those who will navigate your site in the future. A site can have the best resources, but will only be wasted effort without the ability to find them, first!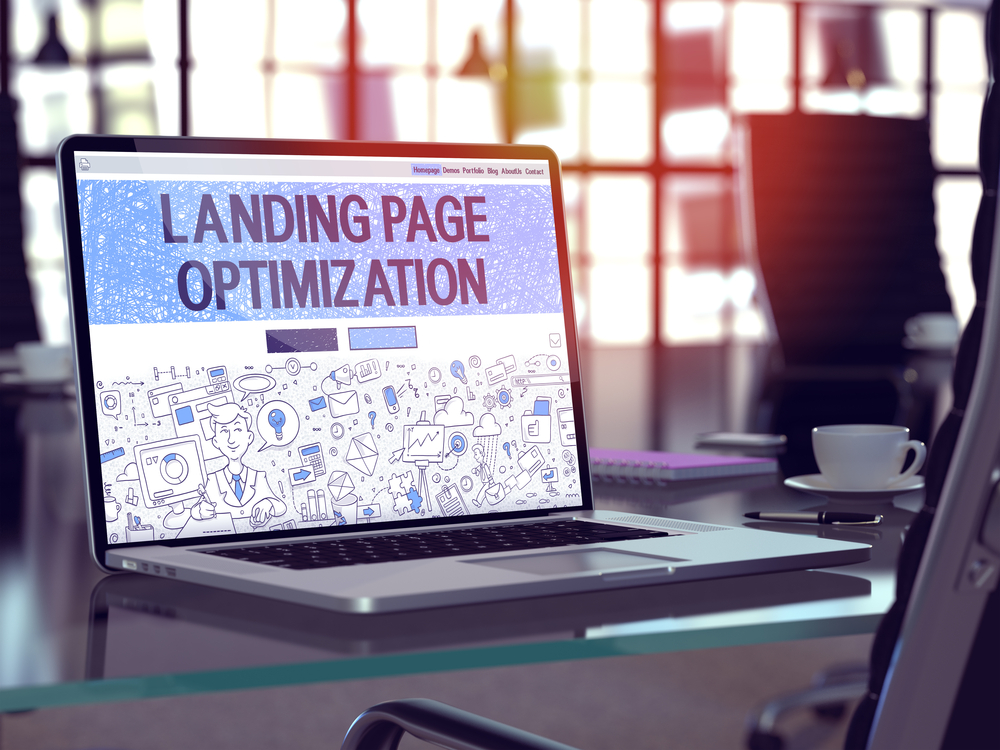 2. Your Property Management Website Design Affects Your SEO
If you've put effort into ranking for local and national keywords, you may fear that a website redesign will undo your hard work. However, if you use similar content with optimized layouts for your new website, you are likely to retain and improve your SEO efforts. This is enhanced when you continue to produce high-quality inbound marketing content for your blog!
One excellent way to ensure you have a good grasp of your SEO after a website redesign is to conduct a content audit. This means evaluating all the pages of your website, determining whether they are gaining page views, or are basically unused.
Successful content can remain on the site.
Content that hasn't found its audience can be repurposed through video or audio.
Content can also be rewritten to optimize for other keywords.
Your content audit is an excellent way to ensure that you make the most of every paragraph on your site for its lead-magnet qualities.
3. Your Relaunch Should Generate Some "Buzz!"
One way to make your website fuel growth is to make an event of it. Figure out which new features of your website design will be most helpful to your clients and drum up excitement on social media. Share little snippets but not the entire plan for the website redesign, so everyone will feel drawn to go and check it out. It never hurts to have a viral first day after the redesign launches, and "buzz" tends to be a good thing! This is especially true for the online reputation of websites and further fueling your SEO. Make the relaunch of your website into something to like, share, and tweet about!
4. More Content + Informed Clients = Growth
As your relaunch, most designers will give you opportunities for new places or ways to offer content. For instance, perhaps you've never had a pop-up content offer on your website before. These content offers are more than just a way to collect email addresses from interested leads! The crafting of the content offer gives you a chance to educate as well as shape the thinking of your leads. You benefit every time a lead gets to know how your services fit into their landlord experience, so blog content also plays an important role. Overall, your website redesign should be a time to make more space for inbound content and to keep it front-and-center in the design. After all, each time someone learns more about your company, more doors open.
Are you interested in learning more about how inbound content benefits you as a property manager? Contact Rent Bridge today to uncover the secrets behind combining your website redesign with a renewed focus on content marketing! A great website to a property management company is just as crucial as professional photography to a listing. Rent Bridge is here to help you discover how good website design can be worth a thousand words!